15 Aug

A full line up of September block printing online workshops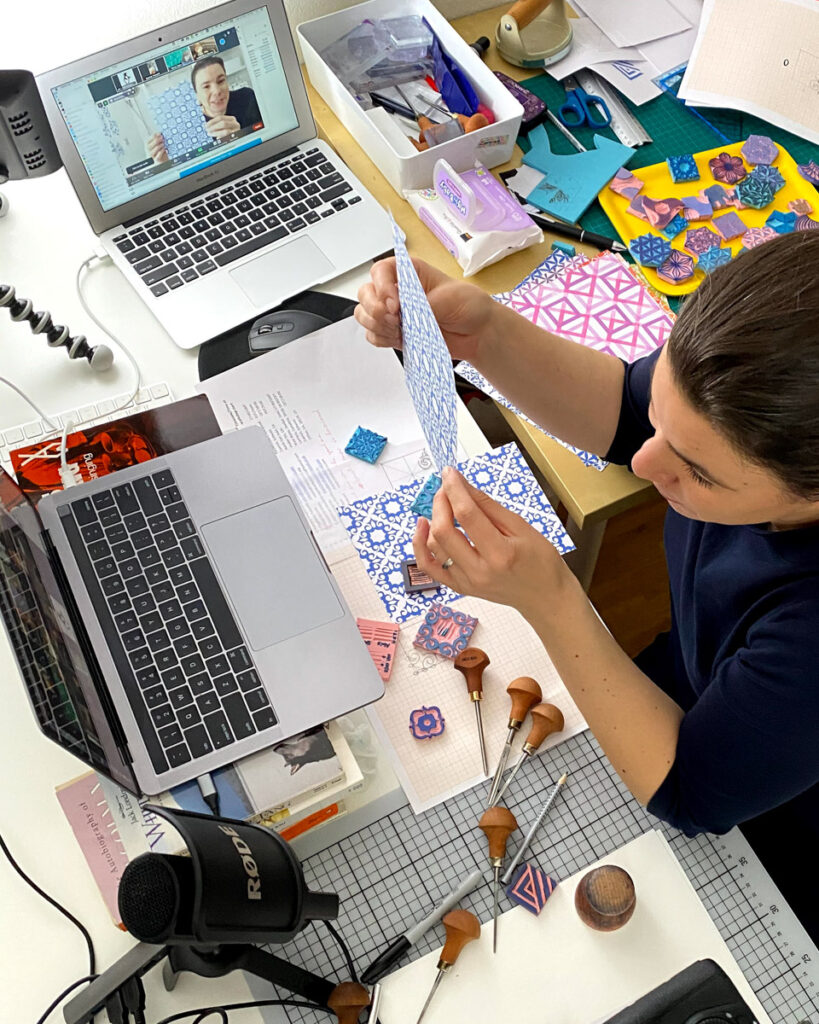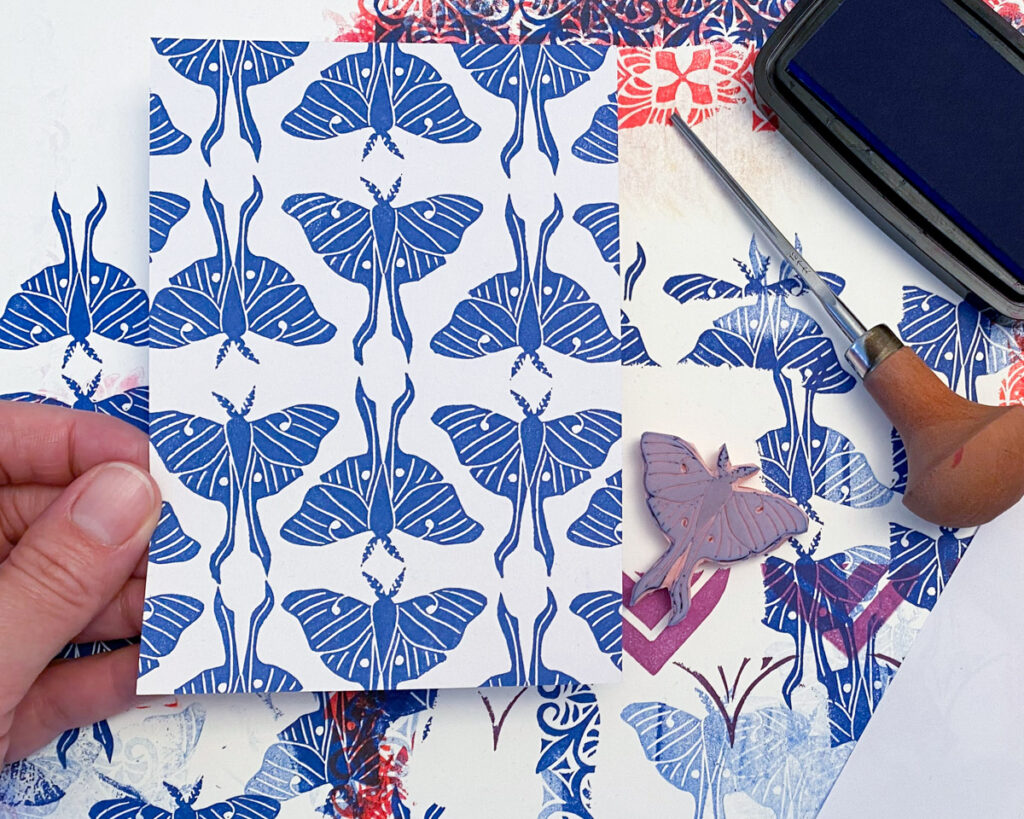 Now that the European summer is coming to an end, 3 Dotted Penguins' online workshops will return in September for the last time in 2022. Yes, you heard right, this is the final (full!) workshop lineup of 2022! 
There will be a balanced combination of Intro to Block Printing and Repeat Pattern Workshops, Deep Dives, and themed card/wrapping paper workshops. I am making sure that most of the workshops are available for different time zones and in English and German, which is always hard to balance, but I want these workshops to be as inclusive as possible. 
In the Intro to Block Printing online workshop, you will learn everything you need to know to get started with stamp carving and block printing – and you will walk out of this 3-hour class with your first hand-carved stamp and block print on paper.
With this basic knowledge of block printing, you can attend any of my other classes (unless otherwise stated).
The Intro to Repeat Patterns online workshop gives you a great overview of how repeat patterns work and what to look out for when designing or carving a block with a repeat pattern in mind.  You will walk out of the workshop with your first square repeating block. 
If you want to dive deeper into the world of repeat patterns and block printing, the Repeat Patterns Deep Dive 1 workshop series is perfect for you. In three 2-hour workshops, we will explore different repeating shapes (squares, triangles, hexagons, shell shapes, …) and level up your block printing with topics like inspiration exercises, precision carving, working with color, and taking care of your tools. The time between classes is perfect for you to explore the topics we discussed through the (voluntary) homework. You can attend the Deep Dive 1 workshop with or without having taken the Intro to Repeat Patterns workshop first.  
I scheduled the workshops so that you can do the Intro to Block Printing workshop followed by either the Repeat Patterns Deep Dive 1 or the Intro to Repeat Patterns workshop if this is what you are looking for.
The Repeat Pattern Deep Dive 2 is a continuation of the Deep Dive 1 online workshop and is only open to Deep Dive 1 graduates. In this workshop, we are diving even deeper into repeat patterns and tesselations: working with blocks that you already have (and adding onto them), tackling ogee shapes, and making your own tessellating shapes are some of the topics of Deep Dive 2. 
The Block Printed Cards & Giftwrap online workshop serves as a great inspiration and preparation for holiday card making and gift wrapping (but can be applied to any type of occasion. This year, – upon your request – I am offering this workshop earlier (already in October).
You can find all dates in the workshop section; here is an overview according to your timezone & language:
US/Canada & Europe in English (start time 6 or 7 pm CEST Zurich/noon or 1 pm EDT New York/ 9 or 10 am PDT San Francisco)
Australia/Asia/New Zealand & Europe in English (start time: 9 am CEST Zurich/mostly 5 pm AEDT Sydney)
Workshops in German (start time: 6 or 7 pm CEST Zurich)
Do you have any questions about the workshops? Please use the comments below or send me a message, and I will get back to you.