03 Jan

2022 in a review

Wait, how did 2022 pass that quickly – or is this only me? Time to look back (to then dive into 2023 head first). Reflecting on the past year helps me to identify the things that I particularly enjoyed and/or went well and things that I did not like as much or did not go well. It allows me to consider what resonated with you, my audience, and what perhaps did not go as planned.

Looking back at the past year allows me to establish a foundation for future action, including deciding "what to keep doing," "what I should stop doing," and "what to start doing" (I can't deny my background in project management where we would regularly reflect on these questions with the team).

It has become a yearly tradition to publicly post a short recap of the year (kind of – except for last year, when I was in the thick of finishing my then-day job). So let's dive into the 2022 recap. As always, in a "top 9" format (still influenced by the Instagram top 9 year-end posts that used to be "the" thing …), in a more-or-less chronological order of "milestones" (things that went well and did not go as well): 
Shipping Internationally 💌
Let's start with the first "failure" of 2022 – which I would rather call the first big challenge of 2022.
Since the wee beginning of my Etsy shop, I have shipped internationally using Swiss Post. One of the challenges I faced right at the beginning of 2022 was a change in the pricing structure of Swiss Post. While their simplified prices seemed like a good change at first, they ended up making it much more expensive to ship small, lightweight items internationally. The heavier an order is (aka, the more items are included), the more reasonable the shipping prices get.
Being a small business, I can't take in all the shipping costs. So, what to do? Eventually, I decided to offer flat-fee shipping to make the costs more predictable for my customers. However, I encountered another issue: Etsy couldn't handle two sets of flat fees for separate groups of products. As a result, the shipping costs displayed on my Etsy shop are still too high (I am refunding the difference when processing orders).
So, you might have guessed one of my goals for 2023: sorting out the product side of 3 Dotted Penguins.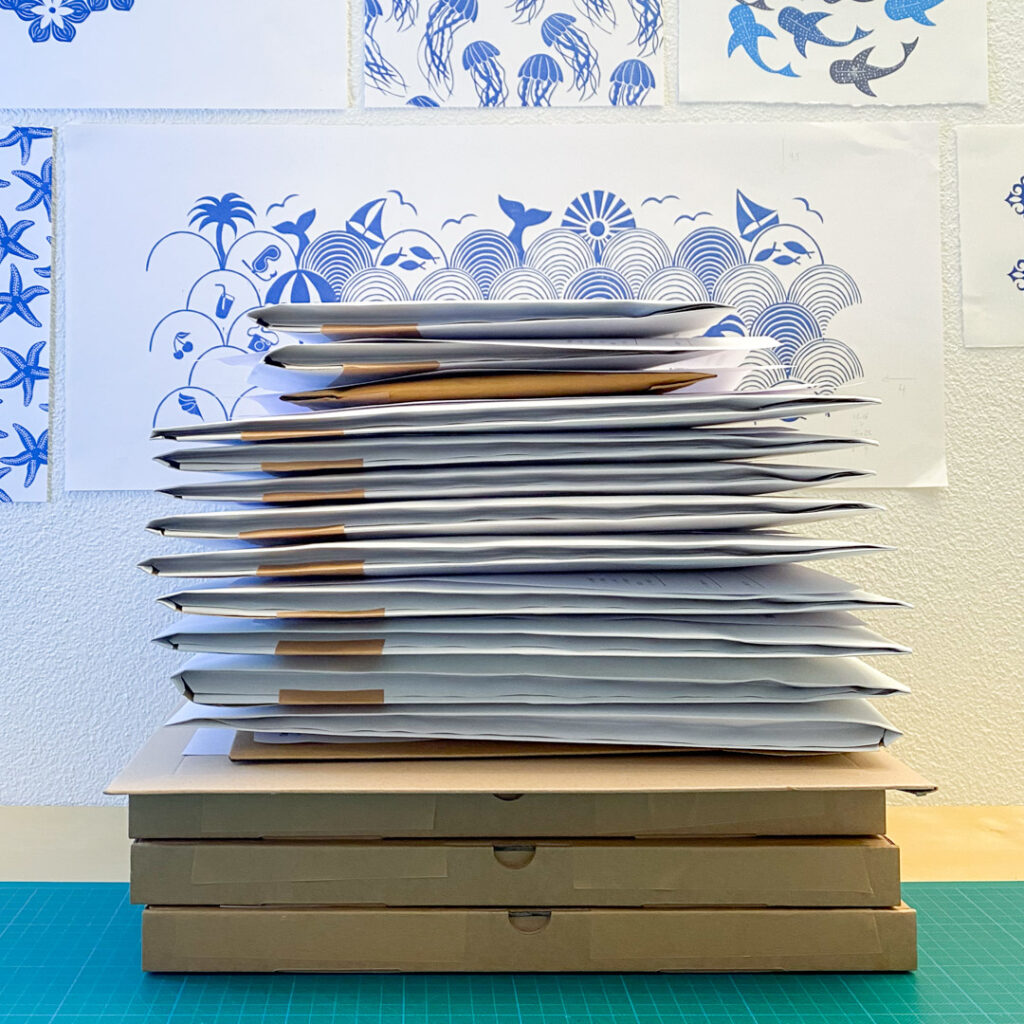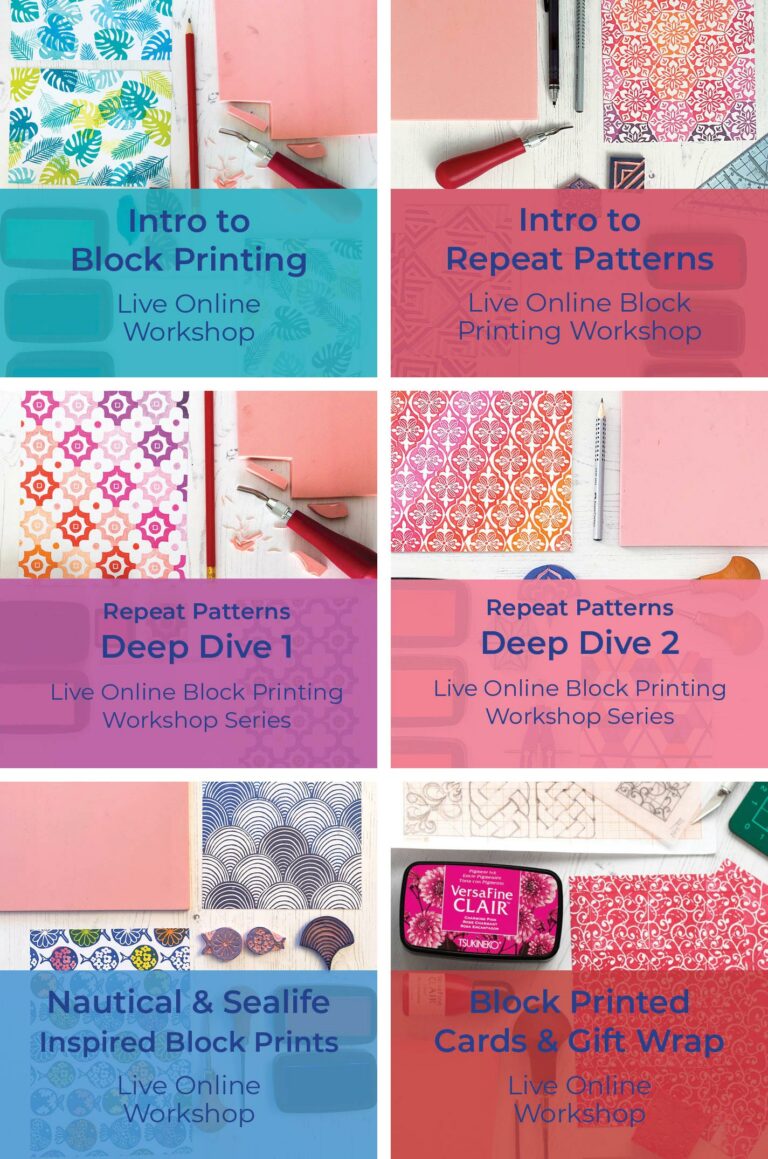 Live online workshops 👩‍💻🌍
In 2022, I continued to give live online workshops to participants around the world.
On top of my lineup of Intro workshops (Intro to block printing & Intro to repeat patterns) and my two longer Repeat Pattern Deep Dive series, I also started offering "themed" workshops, such as a Nautical & Maritime and a Cards & Gift Wrap workshop. While the main workshop language remained English (and will in the future as well), I started to offer more German-speaking workshops too. Additionally, I gave custom/private virtual block printing workshops. 
I am so grateful to share my passion for block printing and repeating patterns with creatives from all over the world and play a part in my participant's creative block printing and/or pattern design journey. 
I left my day job as a project manager in February 2022. The first big milestone of the year. I had been running 3 Dotted Penguins as a side business since 2019, on top of my corporate day job (and being a mother). Most of the work I did for 3 Dotted Penguins I did in the evenings and on weekends (while my little printmaker slept or my husband looked after her). 
I came to the point where I could not combine all three things anymore, and I had to decide 😬 between my secure day job & my side adventure 3 Dotted Penguins. I let go of my day job to grow 3 Dotted Penguins into a sustainable business. I feel like I am still settling into this new normal, which I enjoy so much. Has it challenging? I can't deny that. Has it been fun and rewarding? Absolutely. Almost a year in, I have not regretted this decision a single time.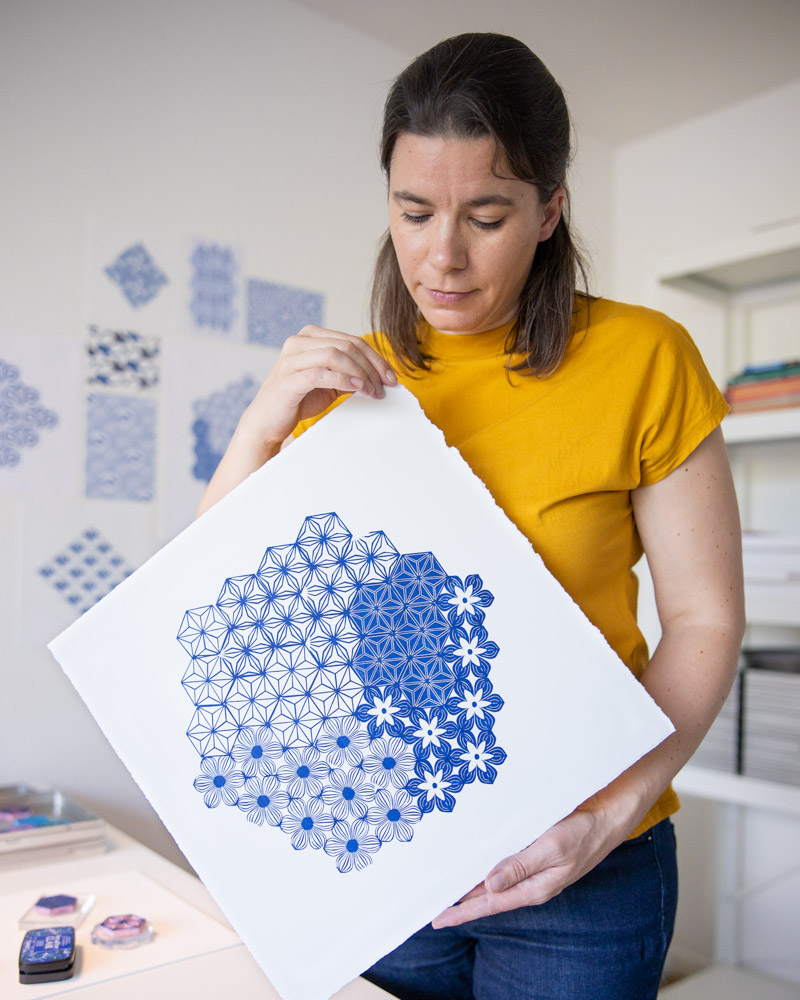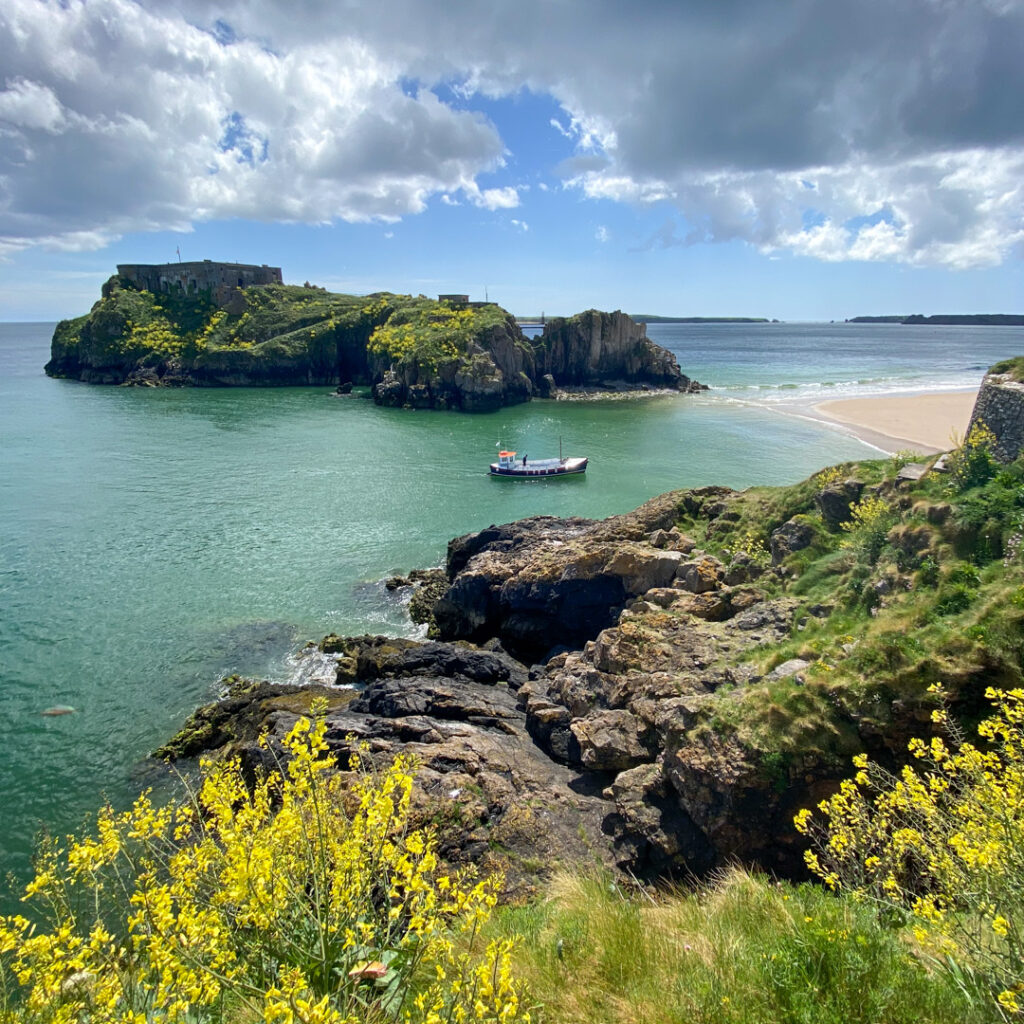 4 weeks in England/Wales 👨‍👩‍👧🚗🥾🏴󠁧󠁢󠁥󠁮󠁧󠁿🏴󠁧󠁢󠁷󠁬󠁳󠁿
Traveling (and sharing the experience of traveling with my loved ones) is one of my biggest inspirations and ways of relaxing/rejuvenating – no matter whether these trips are a day or two or week- or month-long. No matter if they are local or far away, I am either traveling or have a couple of (imaginary) trip ideas in my head. 
We wanted to spend a month away as a family before little printmaker started the Swiss school system, and four weeks of exploring (the South-West of) England and (the South of) Wales were a great way to do this. It was by far the longest trip we had taken as a family of 3 so far.
We are lucky that little printmaker gets totally hyped up about traveling and loves it as much as we do (although she did miss her friends on the road). I like to believe that this is a case of "Der Apfel fällt nicht weit vom Stamm" (German saying, literally translated to "the apple does not fall far from the trunk" – more loosely translated: "like mother, like daughter"). 
I started a newsletter in german 💙
Even though German is my mother tongue, I decided to use English as the primary language for 3 Dotted Penguins the day my Instagram account was born in 2018. While English has remained (and will remain) the main language for my business, I have become more and more passionate about extending my offerings to the German-speaking community. In the summer of 2022, I finally began sending out my email updates (aka my newsletters) in English and German, with similar content in each version.
Don't miss any updates (in English or German – you pick!). Join the email list: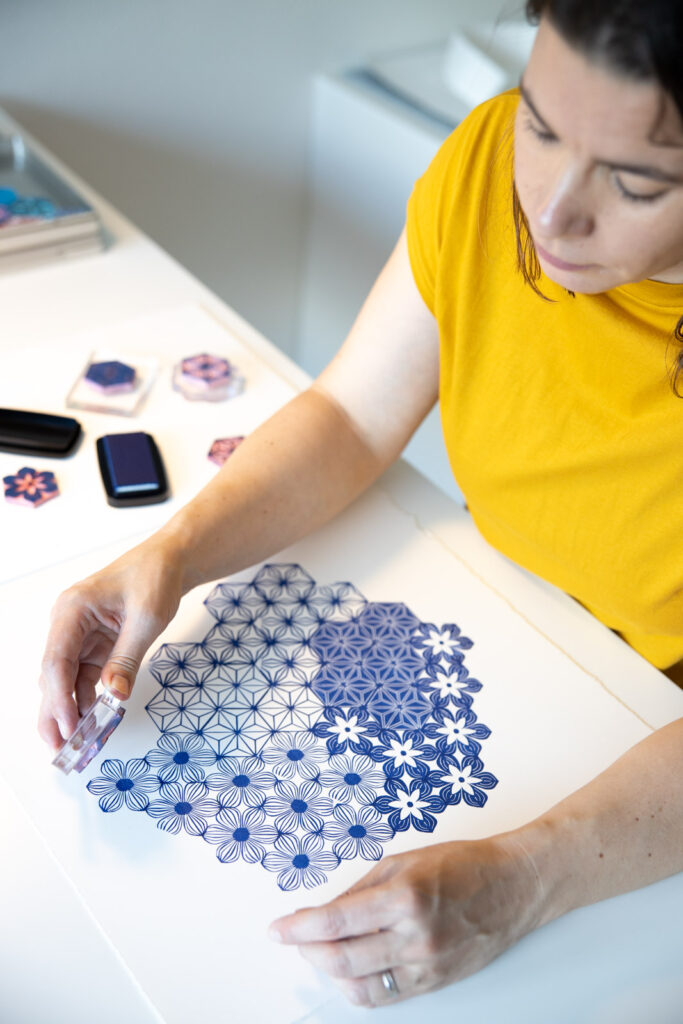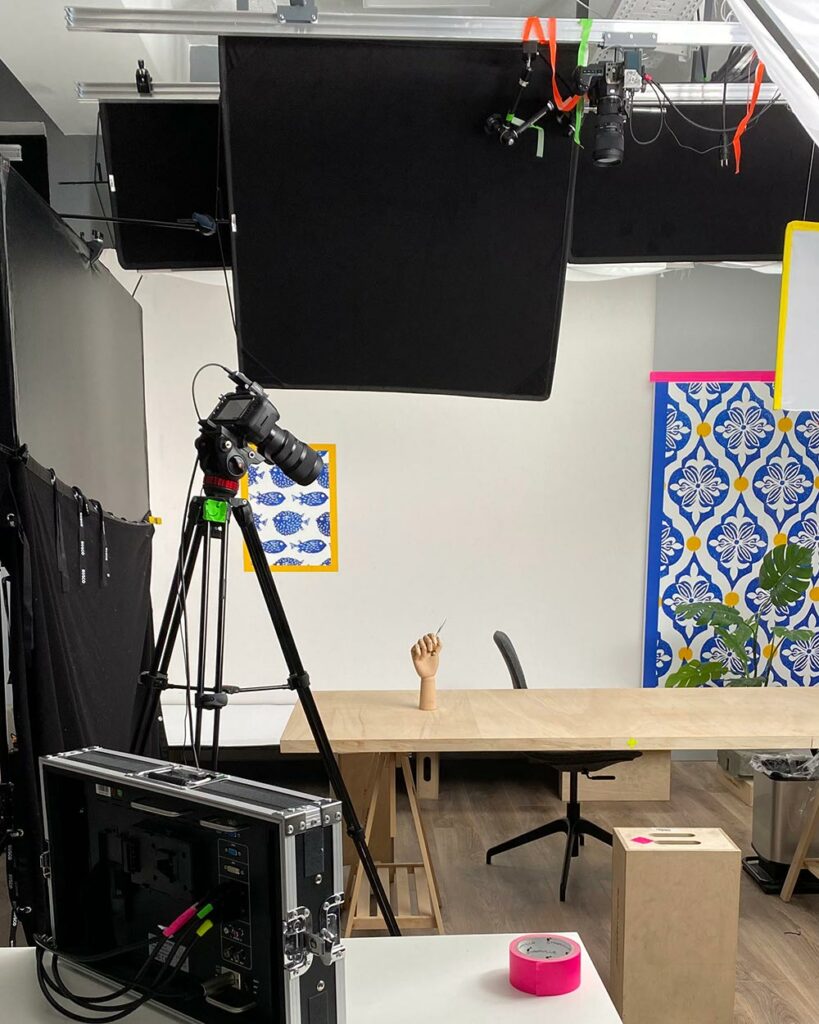 I recorded A course with Domestika 🤯🤩
In September, I traveled to Berlin to record a course with the global online course platform Domestika. The course will be in German (with subtitles in various languages, including English), and as class project, we will be block printing on fabric. 
It was such a fun experience in the studio. I can't wait for the course to come out, and I also understand many of you do as well.  The course is currently in the post-processing phase, and the release date is envisioned for somewhen in the first half of 2023. I will share more details about the exact release date once I have more information (with my email list).
Sickness. Sickness. Sickness
2022 seemed like a hamster wheel of sickness. Nothing serious. Just the standard infections one (especially a child) gets. But they came – what felt like – on an almost weekly basis. The first half of the year was especially tough: we had a staggering five working weeks (in 5 months) where no one in the family was sick. This left A LOT of weeks in family care mode (plus a month of travel in the UK, where little printmaker got – surprise, surprise – sick as well).
Being self-employed does give me (in most cases) the freedom to work when and from where I want. But a large number of care days (for both my husband and I) also meant that I was either working in the evenings or significantly less (it ended up being both) – which I found hard to process at times and at the end of the year also saw in the number of projects I was able to finish in 2022. Nothing I can change about this – now I am looking forward to continuing working on them in 2023
.  To a healthy 2023!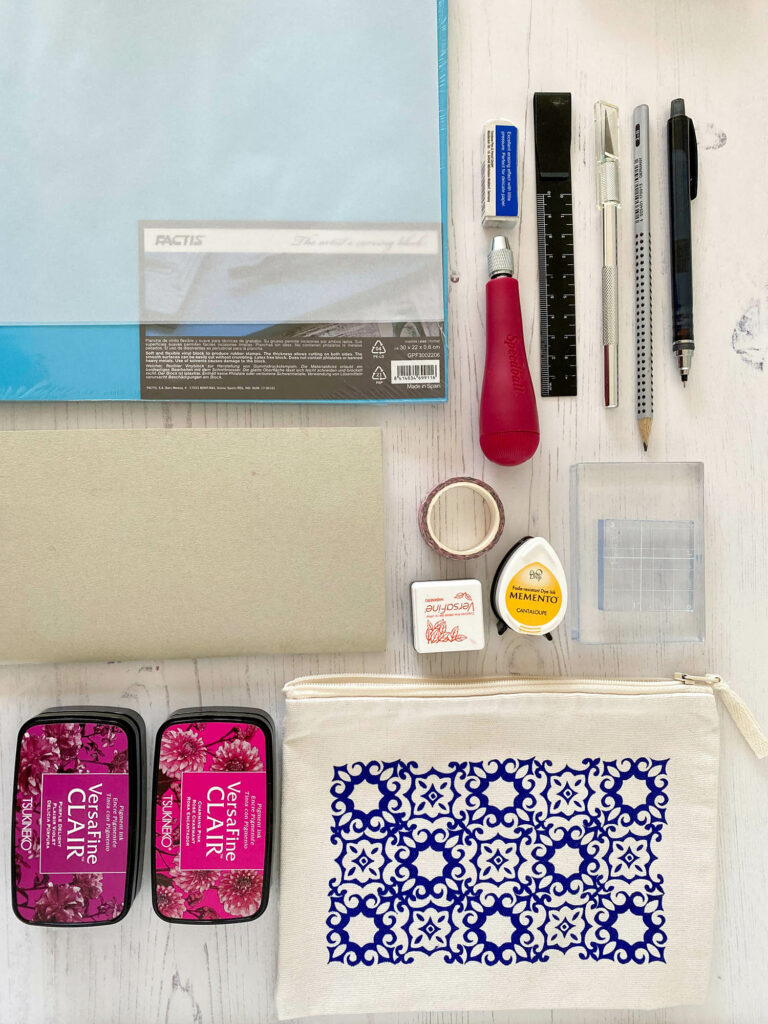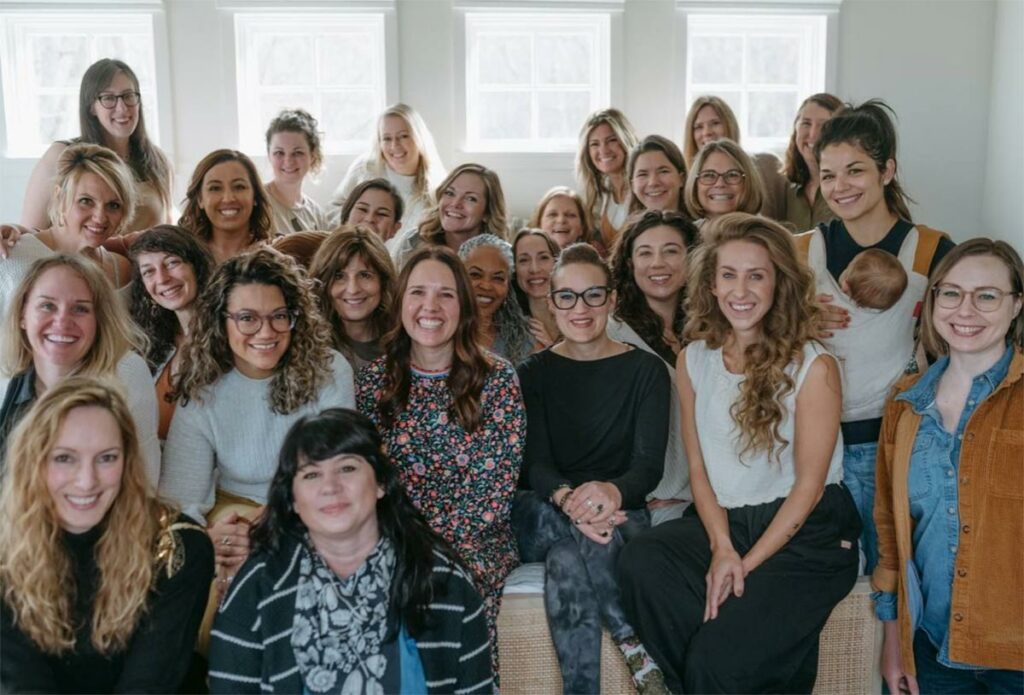 Solo-Entrepreneurship can be a lonely thing. It's often hard to find people in one's immediate circle of friends or surroundings who understand the challenges and topics of running, starting, or growing a (creative) business. I have been part of an amazing group of creative businesswomen for the past few years (the Mark Makers Mastermind led by Bonnie Christine) and was finally able to meet many of the members for the first time in person this past November in Asheville, North Carolina. There is nothing like a group of women who run creative businesses and understand and support each other
.
Can you spot me in the photo?
Something new is coming
After almost 3 years of teaching online workshops and 2 years of my beloved Repeat Pattern Deep Dive series, it is time for an upgrade … so I slowed down with my workshops in the last quarter to work on a new version of the Deep Dive…
… the Deep Dive is coming back in a new format in March 2023. I am so excited to share more with you soon about this 6-module online course. 7+ weeks of diving deep into stamp carving and block printing repeat patterns with pre-recorded videos and regular live sessions to answer all your questions & show your work.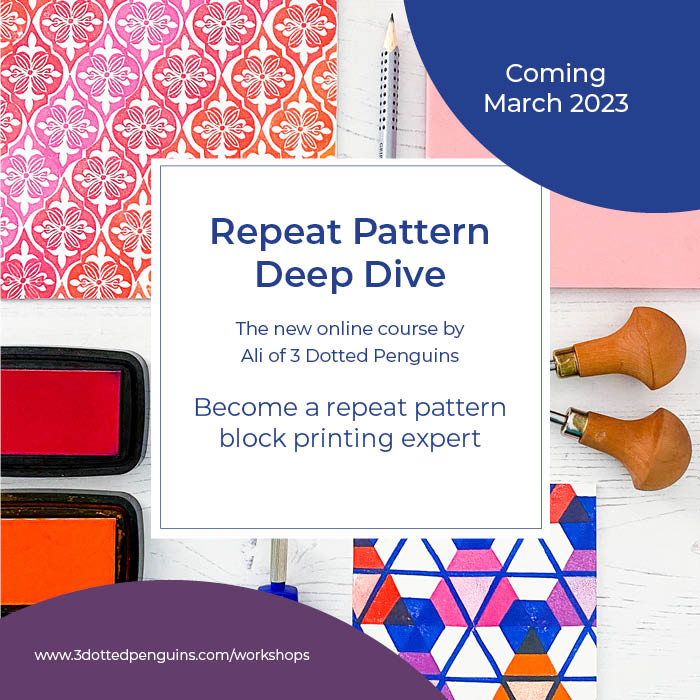 Phew, this was 2022.  If I had to choose ONE word, and one word only, to describe my 2022 retrospectively it would either be "strange" or "unexpected".
How would you describe your 2022? Please tell me in the comments below!
And now off to an exciting 2023.
Looking for more fun yearly recaps? Here they are:
2021 recap: non existing – in short: it was the year I tried to survive between my day job, running a growing 3 Dotted Penguins on the side, and being a mother. Not necessarily in this order.