09 Apr

A block printing conversation with Clare Hyatt McLeod

I had the honor to sit down with Scottish artist (and avid block printer) Clare Hyatt McLeod and talk about her story and how she subtly interweaves it into her art. Our paths crossed about a year ago when she joined one of my block printing workshops for the first time and I was drawn to her unique approach to block printing and art in general and how much she interweaves her personal story of arthritis with her art, so subtly yet so beautifully.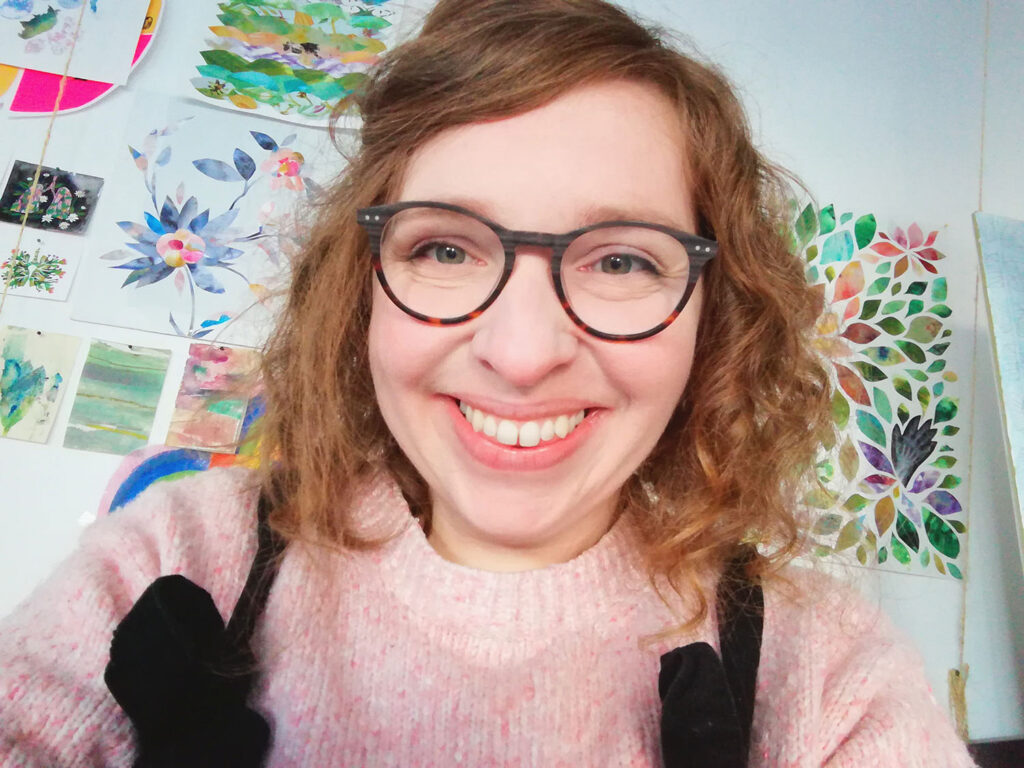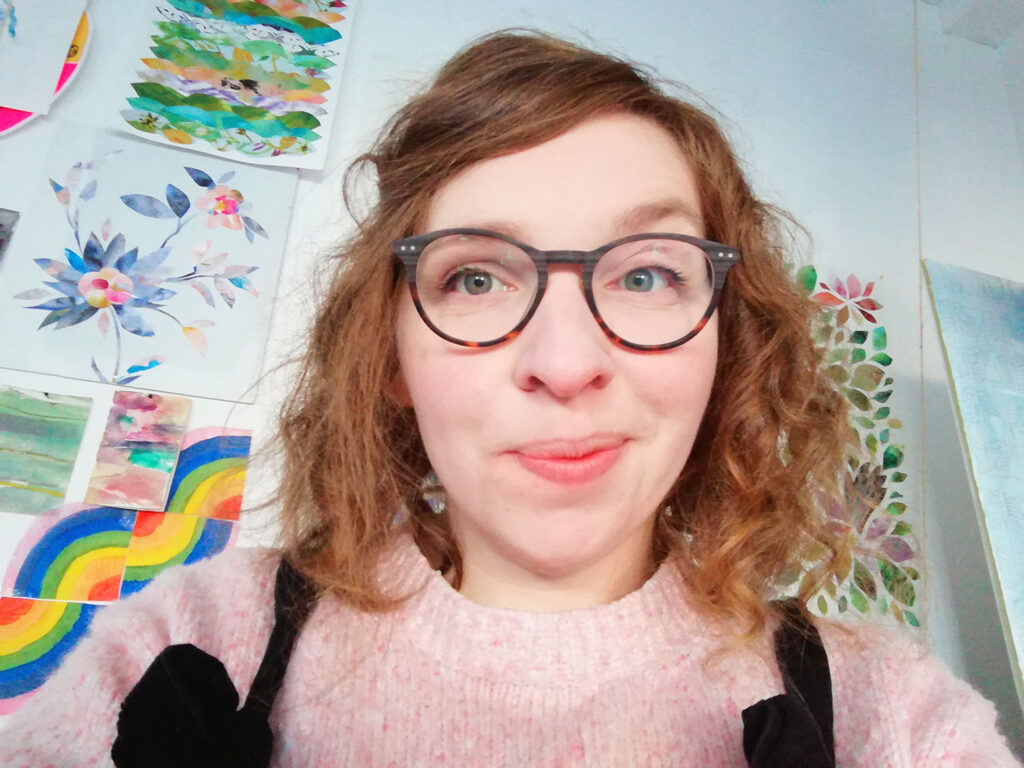 In our conversation, Clare shares her very first home carved block from which she made a block printed & watercolored William Morris-inspired wallpaper with a twist – so subtle that probably none of her visitors ever noticed (more on that in the video and further below).
We talk a lot about her pattern-making process and how she documents it. You are in for a real treat – her pattern and process books are gorgeous. Clare walks us through some of her pattern prints, and we also talk about what it means for her to go back and revisit old work. Clare also reveals her simple approach to lino cutting tools – amazing! What a beautiful reminder that you don't need many tools to get stunning results in block printing. And she also shares about her "Mess Therapy" – such a fun concept. 
Grab your favorite refreshment and have a look for yourself. If preferred, you can also activate the captions in English by clicking the CC button on the video.
After the conversation, Clare shared her William Morris inspired wallpaper with us. Handblock printed, painted and embellished with ankle cutouts. 
You can find a little selection of Clare Hyatt McLeod's work below. You can find Clare Hyatt McLeod's most recent work on Instagram at @clare.art.itis.
Thank you, Clare, for your time and generously sharing your process with us! I truly enjoyed our conversation.